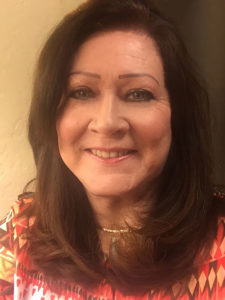 With over 25 years of administrative experience, Dr. Mathis has been responsible for administration, board development, staff development, public relations, funding development, program development, and volunteer development. She is CEO of California Cognitive Behavioral Institute and is a Doctor of Psychology and Divinity, Domestic Violence Advocate, Certified Batterers Facilitator, Certified Anger Management Facilitator, Nationally Certified Psychologist, Diplomate of the American Psychotherapy Association, Certified Laughter Coach, Certified Sex Trafficking Counselor/trainer, Certified Parenting Instructor/facilitator, Certified Pairs Facilitator for adults and teens, Certified Sex Offender Counselor, Certified Sex Addiction Counselor, Certified Sociopathic Type Relationship Facilitator/trainer, and a Certified Emotional Addiction Specialist. She is the past president of the California Association of Anger Management Providers and current Director for the National Women's Coalition Against Violence and Exploitation in So. California.
During her career, Kathie has developed and introduced national models in mentoring, abuse prevention and school-based stop bullying programs. She also authored two books, wrote monthly columns for magazines and newspapers. She trains nationally in Domestic Violence Advocate Counseling and Batterers Facilitation which meets the California LA County Probation Department Standards. She has trained Probation/Parole staff around the country and has helped update and revise the Los Angeles County Standards for Batterers Programs. She also helped co-create The Sociopathic Style Relationship Facilitator Training, which is being presented nationally. Kathie is an Emotional Addiction Specialist and has written articles for newspapers, magazines, and several books. Her latest is a book entitled "Emotional Addiction – A Bitter Sweet Truth." Mathis is a keynote speaker at conventions, symposiums, and conferences internationally.
Kathie is a state and national advocate meeting with legislators in Washington D.C. and California. She has testified before the California State Senate/Assembly. She also participated in the task force reforming the California Dept. of Parole/Rehabilitation Adult Outpatient Mental Health Programs and presented in 2010 at the American Probation and Parole Association Conference in Washington D.C. and has been asked to present again at the 2012 American Association of Probation and Parole Association Conference in San Diego. Her keynote speaking requests have taken her to international locations, promoting Domestic Violence prevention and intervention.
Dr. Mathis took the lead on Prop 46, which provided $2.1 billion in new funding for affordable housing projects including $195 million in grants for capital development projects for emergency shelters and transitional housing. She helped with SB734 which passed and currently has a legislative proposal being considered on public safety.
Dr. Mathis received the following awards:
Woman of the Year 2005
Woman of Distinction Award
Woman of the Year from Zonta International
Who's Who
SCV Newsmaker Award
Professional Woman's Who's Who
Omni Award
Making a Difference for Women
Congressional Order of Merit, along with recognition awards from Los Angeles County Supervisors, Domestic Violence Council, President Bush, Congress, and Senate acknowledgments.
Kathie was chosen "Woman of the Year 2009/2010" by the National Professional Women's Association.
SPECIAL ANNOUNCEMENT
First time ever that California Cognitive Behavioral Institute is providing an airline-specific Human Trafficking Certification Training for Alaska Airlines. Dr. Mathis is the National Trainer for NWCAVE (National Women's Coalition Against Violence and Exploitation) and created this specific training for Alaska Airlines. This is the second airline that Dr. Mathis has worked with. She was the first and only domestic violence advocate in the nation to negotiate a United Airlines commitment to flying victims of domestic violence (Dr. Mathis clients only) out of their life-threatening and violent homes to a new location at no cost. She is proud to have the airline industry partner with her on issues of domestic violence and human trafficking.